Kiest Hall is named after Edwin J. Kiest and was constructed in 1939. Mr. Kiest was a long-time editor, publisher and owner of the Dallas Times-Herald. He also worked in retail grocery during his career. Mr.Kiest served on the Texas A&M Board of Directors from 1927 until his death in 1941. He was awarded with an honorary degree from Texas A&M in 1941.
Visit our rates page to see the proposed rates for 22-23.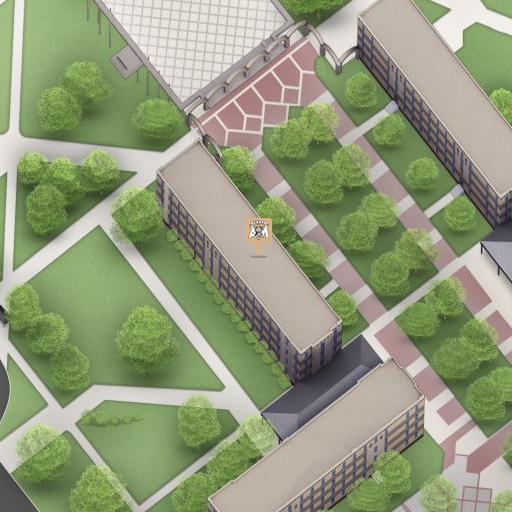 ---
Physical Address:
606 Military Mall, College Station, TX 77840
See also: U.S.P.S., FedEx, and UPS addresses
Fully furnished rooms
Built-in furniture (2 of each): desks, chairs, beds, large cabinets, and sinks

Electricity included

Free on-site washers/dryers
Leadership Learning Centers
H. Grady Ash, Jr '58 Leadership Learning Center

Stephen C. Ash '87 Leadership Learning Center

Tony Buzbee '90 Leadership Learning Center

Susan & Michael J. Plank '83 Leadership Learning Center
Designed for Community
Access to Leadership Learning Centers

Public hallway phones on each floor
Worry-free features
Professional, on-site maintenance

24-hour, on-call staff

Card-controlled access
KIEST HALL – DORM 2
Hall Gender: Coed by Room
Building Number: 401
Hall Staff: 1 CHO
Renovated: 2016
Building: Corridor
Bathroom: Community
Floors: 4
Rooms: 110
Building Capacity: 220
Room and Hallway Flooring: Vinyl Composite Tile
Furniture Style: Fixed
Bed Style: In Place
Mattress Size: 77″ x 36″
Bed Size: 36″ W x 80″ L
Desk Size (2) (chairs included): 33″ W x 32″ D x 31″ H  –  2 drawers
Hutch Size (2) Above Desks: 33″ W x 14″ D x 49″ H  –  2 shelves
Dresser Size (4): 24″ W x 24″ D x 21″ H  –  2 drawers
Bookshelves (2) Above Beds: 82″ W X 14″ D X 13″ H  –  1 divided shelf
Wardrobe (2): 28″ W x 30″ D x 80″ H  –  2 shelves
Number of Windows & Size: 1 (corner rooms have 2) 46″ x 54″
Room Dimensions: 12′ x 10′ living area – 17′ to door and closet area
Ceiling Height: 8'5″ Sink/Vanity Area (2):
Vanity Counter Space: 47″ W x 25″ D (cabinet space and 4 drawers below)
Vanity Upper Cabinet: 22″ W x 6″ D x 12″ H (closed adjustable shelf)
22″ W x 15″ D x 14″ H (open shelf)
24″ W x 6″ D x 29″ H (medicine cabinet)
Allowed to Paint Room: NO
Hall Features
AC individually controlled; sink in room; vending machine and laundry located on 1st Floor; connected to Plank Living Learning Center.