Fountain Hall is named after Charles P. Fountain and was constructed in 1939. Mr. Fountain served as head of the Department of English from 1904 until his death in 1921. Dr. Fountain administered the Student Loan Fund through which hundreds of students could obtain money which defrayed their college expenses. During World War I he spearheaded fundraising for the Red Cross, however, his most impressive fundraising undertaking was for the eventual erection of the Y.M.C.A. Building on campus.
Visit our rates page to see the proposed rates for 22-23.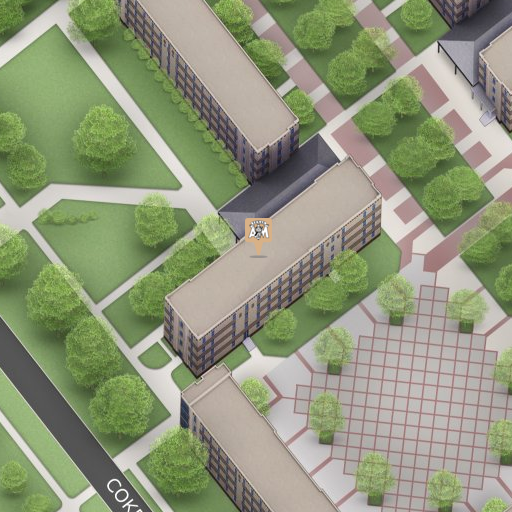 ---
Physical Address:
636 Military Mall, College Station, TX 77840
See also: U.S.P.S., FedEx, and UPS addresses
Fully furnished rooms
Built-in furniture (2 of each): desks, chairs, beds, large cabinets, and sinks

Electricity included

Free on-site washers/dryers
Leadership Learning Centers
H. Grady Ash, Jr '58 Leadership Learning Center

Stephen C. Ash '87 Leadership Learning Center

Tony Buzbee '90 Leadership Learning Center

Susan & Michael J. Plank '83 Leadership Learning Center
Designed for Community
Access to Leadership Learning Centers

Public hallway phones on each floor
Worry-free features
Professional, on-site maintenance

24-hour, on-call staff

Card-controlled access
FOUNTAIN HALL – DORM 4
Hall Gender: Coed by Room
Building Number: 403
Hall Staff: 1 CHO
Renovated: 2016
Building: Corridor
Bathroom: Community
Floors: 4
Rooms: 110
Building Capacity: 220
Room and Hallway Flooring: Vinyl Composite Tile
Furniture Style: Fixed
Bed Style: In Place
Mattress Size: 77″ x 36″
Bed Size: 36″ W x 80″ L
Desk Size (2) (chairs included): 33″ W x 32″ D x 31″ H  –  2 drawers
Hutch Size (2) Above Desks: 33″ W x 14″ D x 49″ H  –  2 shelves
Dresser Size (4): 24″ W x 24″ D x 21″ H  –  2 drawers
Bookshelves (2) Above Beds: 82″ W X 14″ D X 13″ H  –  1 divided shelf
Wardrobe (2): 28″ W x 30″ D x 80″ H  –  2 shelves
Number of Windows & Size: 1 (corner rooms have 2) 46″ x 54″
Room Dimensions: 12′ x 10′ living area – 17′ to door and closet area
Ceiling Height: 8'5″ Sink/Vanity Area (2):
Vanity Counter Space: 47″ W x 25″ D (cabinet space and 4 drawers below)
Vanity Upper Cabinet: 22″ W x 6″ D x 12″ H (closed adjustable shelf)
22″ W x 15″ D x 14″ H (open shelf)
24″ W x 6″ D x 29″ H (medicine cabinet)
Allowed to Paint Room: NO
Hall Features
AC individually controlled; sink in room; vending machine and laundry located on 1st Floor; connected to Plank Living Learning Center.