All on-campus residents have access to high efficiency front-loading washers and dryers. Residents of the residence halls and Corps halls have washers and dryers in their hall. No cash or coins are needed as the laundry cost is included in the rent. Residents in White Creek Apartments have a washer and dryer in their apartment. Residents in the Gardens Apartments have either a washer and dryer in their apartment or access to an on-site credit or debit card-swipe operated laundry facility. All residents must furnish their own laundry supplies. Because these machines are high efficiency, it is very important to follow the instructions located on the machines so you do not use too much soap, which may result in the machine not operating properly.
PLEASE NOTE:
Liquid pods/pacs are great for use in both front load machines (it is HE type detergent) and top loading machines! For front loading washers, make sure you put them in the DOOR NOT the drawer!
Please DO NOT USE PUREX 3-in-1 SHEETS in the washing machines. They can break the washers.
LaundryAlert
All on-campus residents without a washer and dryer in their apartment have access to LaundryAlert which will allow you to "visit" your laundry room from anywhere using your computer, iPhone, or Android device.
You are now able to:
See which machines are available or in use.
Request and receive an email or text alert notification when your laundry is done or you need machines.  Click on the LetMeKnow button and enter your email address or text address in the proper place (if you do not know your cell provider's unique text address go to the FAQ's section to read what to do) and the number of the machine you are using and when your laundry is done, you will receive an email or text alert.
Check room usage.
Send a service request email or bring up your laundry services provider's service request web page to submit a request or report a laundry room problem depending on how the provider receives service requests.
If you do not want to see all the laundry rooms on the All Laundry Rooms (snapshot) page, you can use the Hide Unchecked Rooms feature and even when you close and re-open your browser, those rooms will remain hidden until you restore them.  Visit the FAQ's section of the site for answers to other questions.
All you need to do is go to www.laundryalert.com and enter the following sign-in code "aggies". You can then "look" at your laundry room and bookmark that page to bypass the Laundry Alert sign-in page on your first visit.  As you will see, the web pages will show you which machines are available and in use and approximately how much time is left on the machines in use.  (Keep in mind that the web page Clock is approximate and actual primary machine cycle time may exceed the Clock due to washer super cycle, dryer top-off, or other variables).  The web page Clock has multiple extra time loops so if the machine (washer or dryer) is still on when the Clock has counted down, the Clock will reset for a short duration to indicate the machine is still in use and indicate the remaining approximate extra time before the machine is done.
You will also be able to view the same information using the LaundryAlert app.  Go to the Apple iphone app store or Google Play to download or use the LaundryAlert browser version (see the app sign in laundry room) if you are not using an iphone or android phone.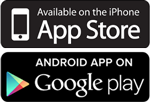 Visit https://www.laundryalert.com/cgi-bin/aggies/LMPage or download the app from the App Store or Google Play. *
If you notice a broken machine, please report it to Caldwell and Gregory laundry services or call 800.927.9274 for faster service.
* Compatible with most iOS and Android devices. For other phone operating systems use: laundryalert.com/cgi-bin/mobile/login.py
---
Accessibility of Laundry Alert App & Website
Residence Life has recently been made aware that the app and website for LaundryAlert may not be accessible to people who use assistive technology.  We have notified the vendor of the concern and are in discussions with them to make the needed corrections.  In the interim, if you have any difficulty accessing the LaundryAlert website or utilizing the LaundryAlert app, contact the Program Manager for Risk Management at 979.862.3158 for assistance.